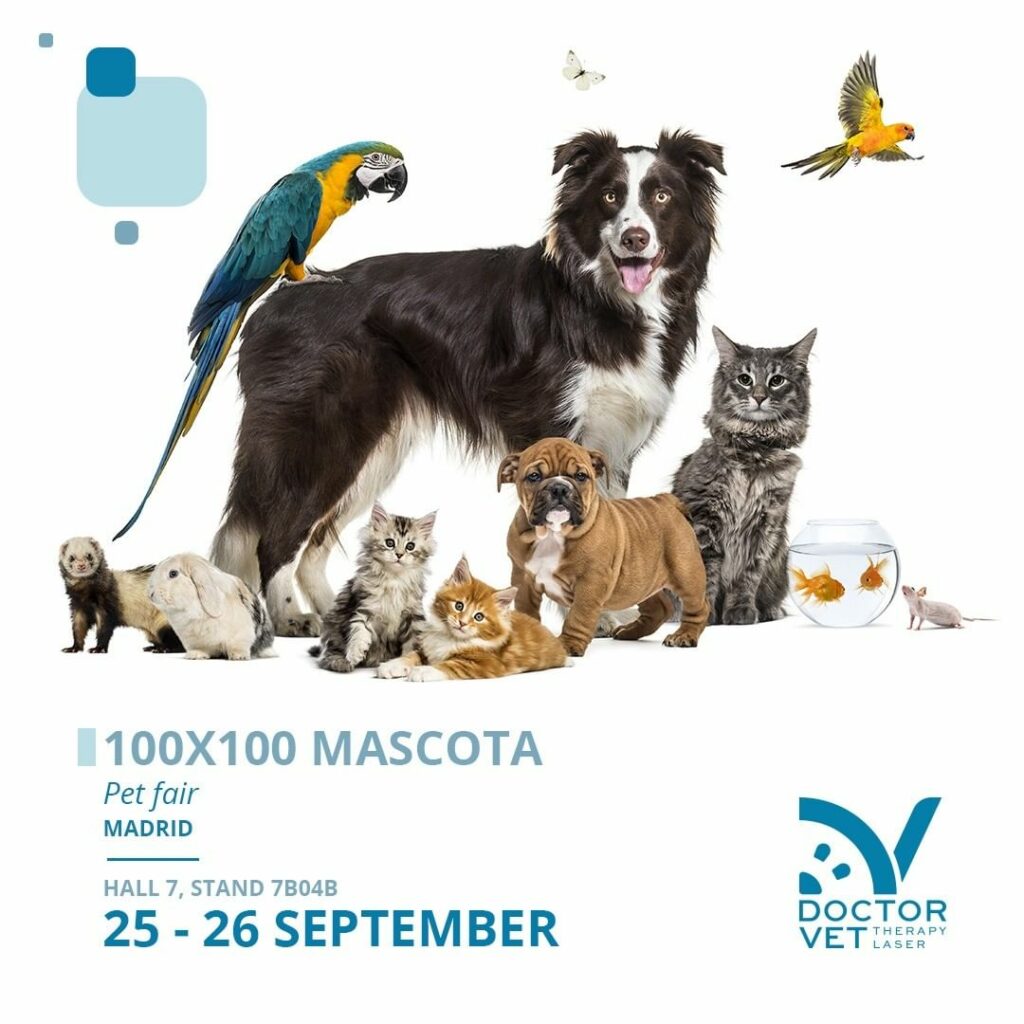 On September 25 and 26, DoctorVet was present at the great event 100×100 Mascota, dedicated to all pet lovers.
Participants who registered at our booth had receive a nice gift 🎁 and had have access to a free demonstration of the DoctorVet laser device for a session for their pet.
A unique opportunity to discover all the potential and benefits of this innovative technology for the welfare and health of our inseparable animal friends.
Dr. Fina Cardona, Head of Veterinary Physiotherapy and Rehabilitation at the Veterinary Hospital Sur and Coordinator of the Master in Animal Physiotherapy and Rehabilitation at the Complutense University of Madrid, was also with us.